Block Making Machine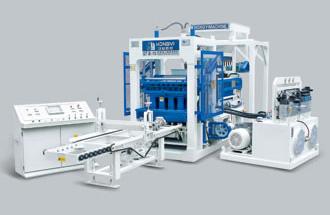 The heart of every concrete block making plant is undoubtedly the concrete block making machine. With the right choice you can score on the market in the long run. We have developed two series of "vibration machines" include powerful L-series entry-level models as well as comfortable XL-series heavy duty models.
Here all models adopt robust construction and only use high quality materials. Our decades of experience with constant development are an unbeatable combination in this industry!