Horizontal Type EPS Light Weight Wall Panel Production Line
Horizontal Type EPS Light Weight Wall Panel Production Line
The horizontal insulated concrete wall panel production line mainly consists of batching system, mixing system, material transporting and feeding system, molding system, stacking system etc. This production line features high automation level.
The production line can provide higher yield and reduce operation difficulty by adopting vertical injection molding and horizontal demoulding. The machine is vertical so that the floor area is reduced.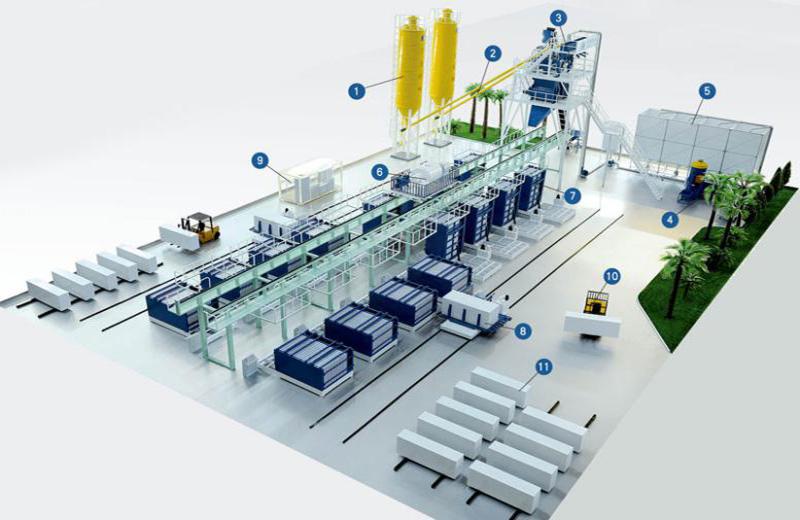 Supporting equipment:
Cement silo
Screw conveyor
Mixing system
EPS pre-expander
EPS silo
Slip casting system
Horizontal hydraulic molding machine
Automatic movable stripper
Control system
Forklift
Finished product stacking yard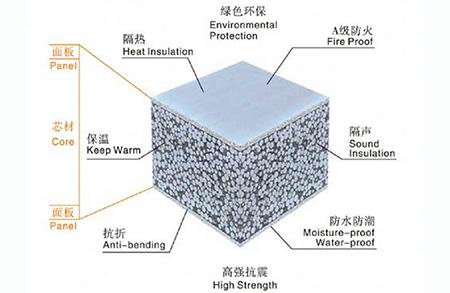 Features:
horizontal insulated concrete wall panel production line adopts continuous discharging and mixing technology, so that it can effectively improve production efficiency. Meanwhile, it can solve the problem that continuous material feeding will cause nonuniform material separation.
Rate schedule of the horizontal insulated concrete wall panel production line:
Dimension of the finished wall panel
3000/2440×610×75/90/100/120/150/180mm
Yield of the wall panel of different thickness (once)
75mm
30 pieces
90mm
26 pieces
100mm
24 pieces
120mm
20 pieces
150mm
16 pieces
Compaction system cylinder stroke
200mm
Rotation cylinder stroke
1500mm
Motor power of the hydraulic pressure station
4kw
Machine dimension
Horizontal
4600×3000×1850mm
Vertical
4600×3000×3500mm
Weight
5.2T