Company
Business overview
Hongyi Machinery Company manufactures a wide selection of concrete-product machines and block production lines, including: brick machines, block forming machines, automatic block production line, semi automatic block production line, multifunction block machines, cement brick machines, cement block machines, paving block machine, cinder block machines, and more. These are all manufactured using the latest global technology and quality management standards for the industry. Using economical and green materials, we produce a wide variety of concrete masonry products, such as: hollow block, floor brick, turf block, interlocking revetment block, etc. These are utilized in countless applications, from building construction to hardscaping, as they also play a vital role in controlling soil erosion.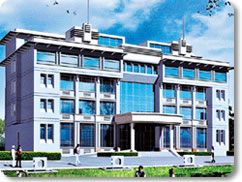 About Hongyi
Hongyi Machinery Co., Ltd., is located in Quanzhou of Fujian Province, a coastal city in one of China's most developed areas. As a highly technical operation, we integrate the research, development, and production of numerous concrete products and machines. Over the past 20 years, Hongyi has gained expert experience in manufacturing high quality, dependable concrete-product machines, which we now provide to customers worldwide.
Hongyi has devoted great care to forming a knowledgeable staff of experienced, technical talents. We now have a team of over 150 employees, including 20 engineers.
The Hongyi factory covers an area of more than 18000 m2, and boasts over 50 pieces of processing equipment and 40 imported special welding machines. With an annual production capacity of 400 pieces, we are able to fill all of our customers needs in a timely fashion. In order to meet the needs of our expanding markets, Hongyi has invested tens of millions RMB in building a branch factory in Jiangnan, a highly technologically developed area of China.
Hongyi knows the importance of technical innovation, and actively participates in professional exchanges and updates in global technological advances. One such arrangement is with the Chinese Academy of Science. We are constantly improving and designing better machinery, and as a result, acquire several dozens of patents annually.
Hongyi has never ceased in pursuing superior quality and striving for perfection. "Quality comes from attention to detail," are our watchwords. Every step throughout the entire production process is strictly controlled and checked to ensure a high level of durability and reliability. This quality control has earned us the ISO9001-2000 quality management certification and CE mark. We have also established an extensive global sales and service network. Our concrete-product machines are exported to countries and regions all over the world, for example: South America, Eastern Europe, the Middle East, South-eastern Asia and Africa.
Hongyi Service
For over 20 years, Hongyi has consistently adhered to the principle of servicing our clients with sincerity and integrity. We offer comprehensive customer service, from consulting with you to find the exact product for your needs, through speedy delivery and help with product setup, to any training, other customer support, or on-site help that you may require with your new concrete-product machine. We are happy to help you with your concrete machinery needs, please contact us for further information.